Thank you to everyone who came to the opening of Palingenesis last Saturday! The exhibition is open everyday from 12-8pm at 154 Stanton St. There are still a couple of limited edition zines left so drop by to pick them up before they are all gone!
This coming weekend, we are hosting a few events at the space in conjunction with the Palingenesis show:
Starting Friday evening (5/17) from 8-11pm, we are screening the 1995 French film "La Haine" directed by Mathieu Kassovitz. Please RSVP to rsvp@klughaus.net as there is limited capacity seating. For more information on the screening, please visit: http://klughaus.net/la-haine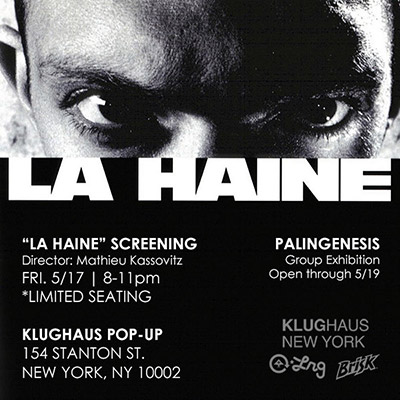 Trailer for the film:
On Saturday evening (5/18) from 7-11pm, we will be hosting the 6th Annual NYC Type-Off (2013)! For more details on this event, please visit: http://klughaus.net/type-off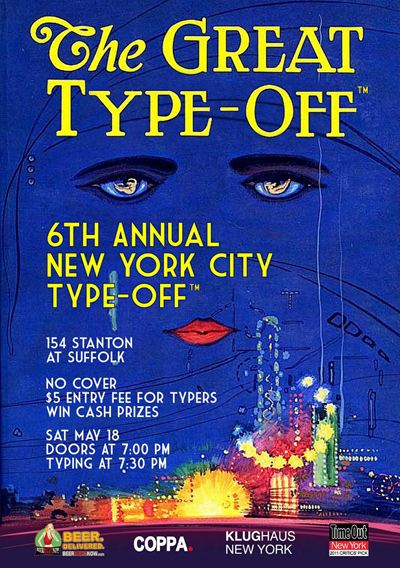 Hope to see you at the events this weekend!