5th Annual Type-Off ™ – Anniversary Edition
Saturday, March 24, 2012
9:00pm until 1:00am
Klughaus Gallery / Event Space
(Chinatown/LES)
47 Monroe Street New York, NY 10002
IT'S TYPING TIME!
Our friends at KLUGHAUS GALLERY have generously offered to host this year's event, which will include our usual speed and accuracy-based competition as well as live video projection, a first-place CA$H prize and prizes for runner-ups.
Doors open at 9, typing begins at 10.
Two typewriters: One Olympia and One Remington Streamline
$1 PBRs while supplies last (BYOB welcome)
Secure your slot through our virtual sign-up (Those who sign up in advance and receive a free drink w/entrance free).
Learn more about the Type-Off's history and rules on our official Facebook page (Please "like" our Facebook Fan page to unlock updates and special promotions).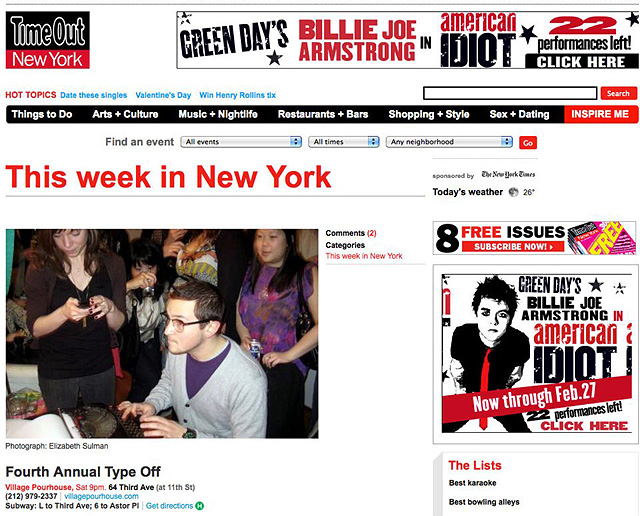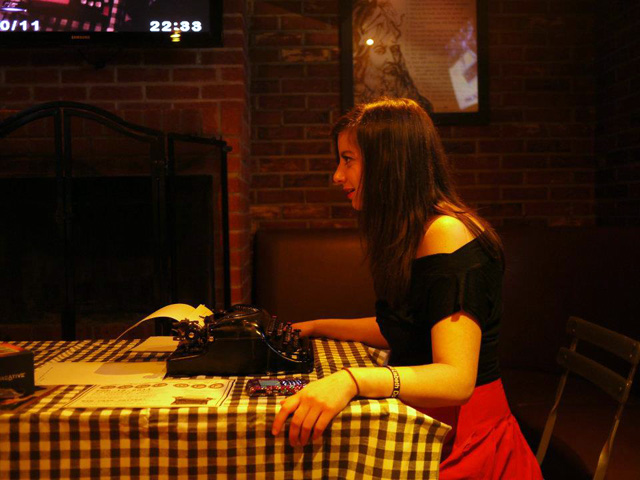 Please send media requests to suman@klughaus.net
Now get ready to TYPE!