GRAFFITI & STREET ART
Klughaus is a graffiti company & mural company that specializes in artwork with authentic graffiti roots. As a graffiti artist-owned agency, we connect global brands, real estate developers, and public organizations with a worldwide network of graffiti artists acclaimed for their distinctive aesthetics — all to create innovative and memorable large-scale works.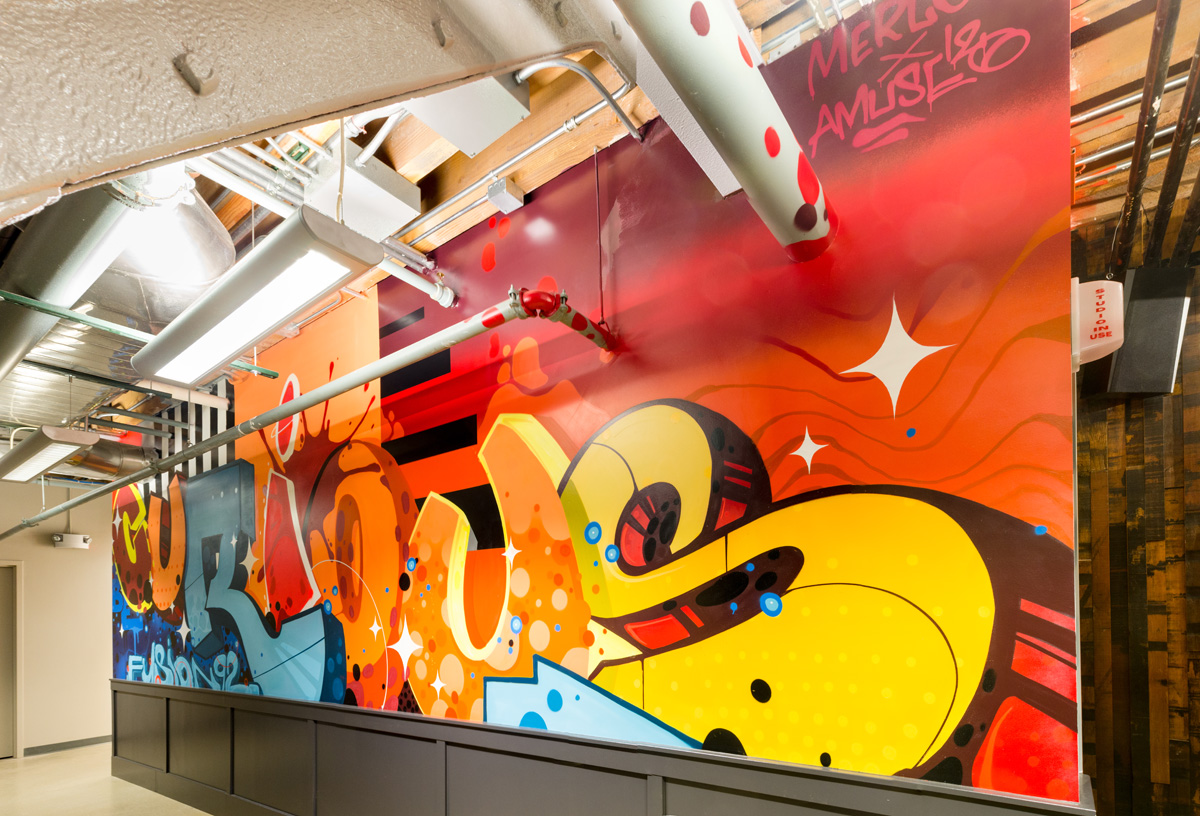 Interior Mural Artists
Believe it or not, we actually work with more interior mural artists on office mural projects than outdoor mural art.  When using spray paint, we go above and beyond with protecting the space.  We are professional graffiti aritsts for hire!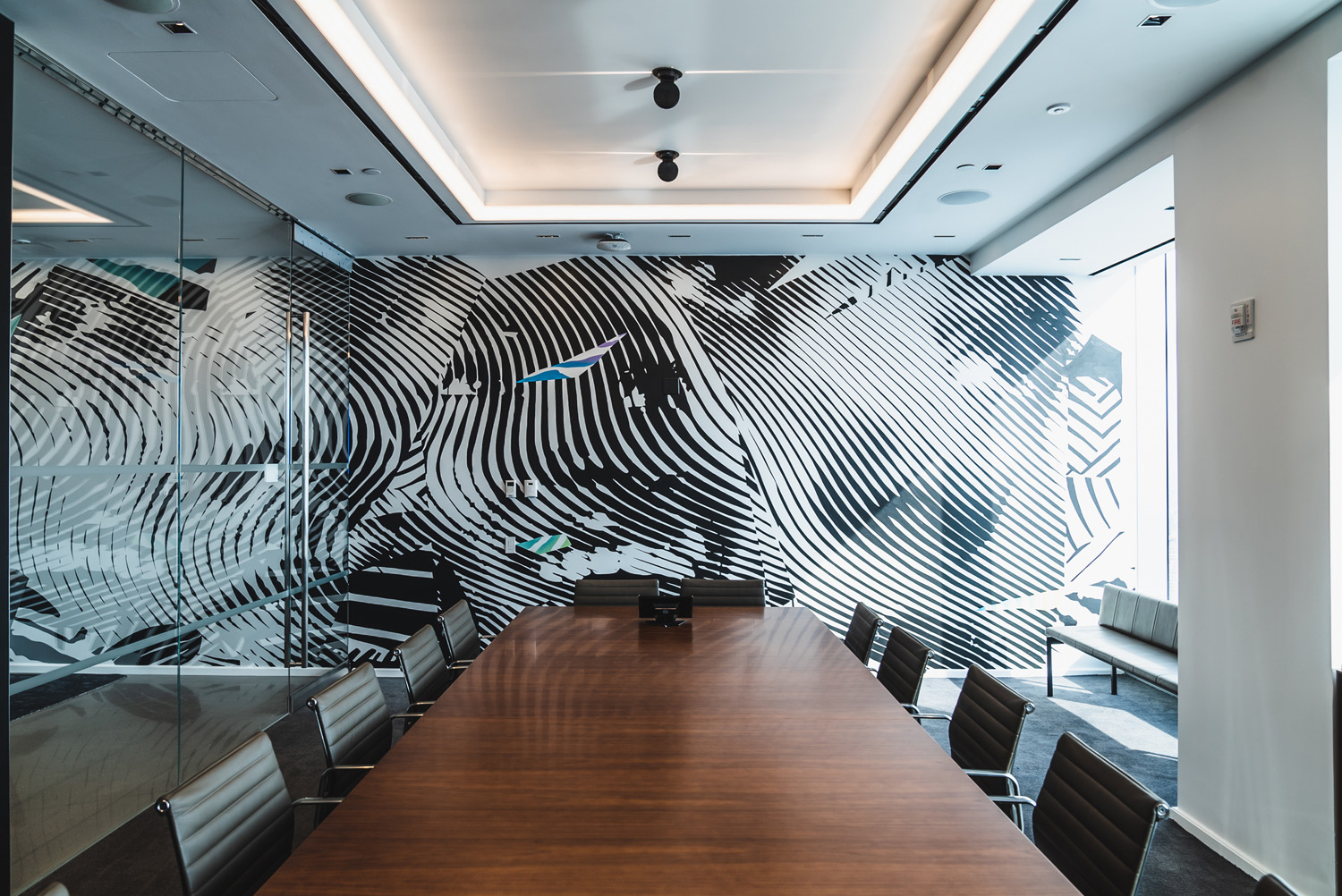 Graffiti Artist for Hire
In addition to our featured artists projects, we have an in-house team of designers and production graffiti artists who can help make your graffiti wall mural project come to life.